QUILTING IN THE VALLEY MANITOWOC
Lakeside Retreat Venue
About Us
The Perfect Place to Create or Get Away with Friends
Come join us in beautiful Mantiowoc, WI, at Quilting in the Valley's Lakeside Quilt Retreat venue.  The 2,800 sq ft luxury apartment sits above the Manitowoc store in the historic Schuette building.  The warm and inviting apartment is perfect for those seeking a getaway with friends — whether you plan to spend your time chitchating and creating or exploring the shores of Lake Michigan or the shops of Door County.
The retreat rental will offer all the comforts of home plus things only a quilter can appreciate like a Laura Star Smart 1 ironing system, Martelli cutting stations, and Arrow sewing tables.

Manitowoc is located about an hour away from both Door County and Green Bay, making this the perfect rental for non-quilters as well. How about a couples' Fall weekend featuring football for the guys and quilting for the gals? This is an adults-only retreat rental, guests must be 18 years of age or older.
Call 815-410-5068 for more information.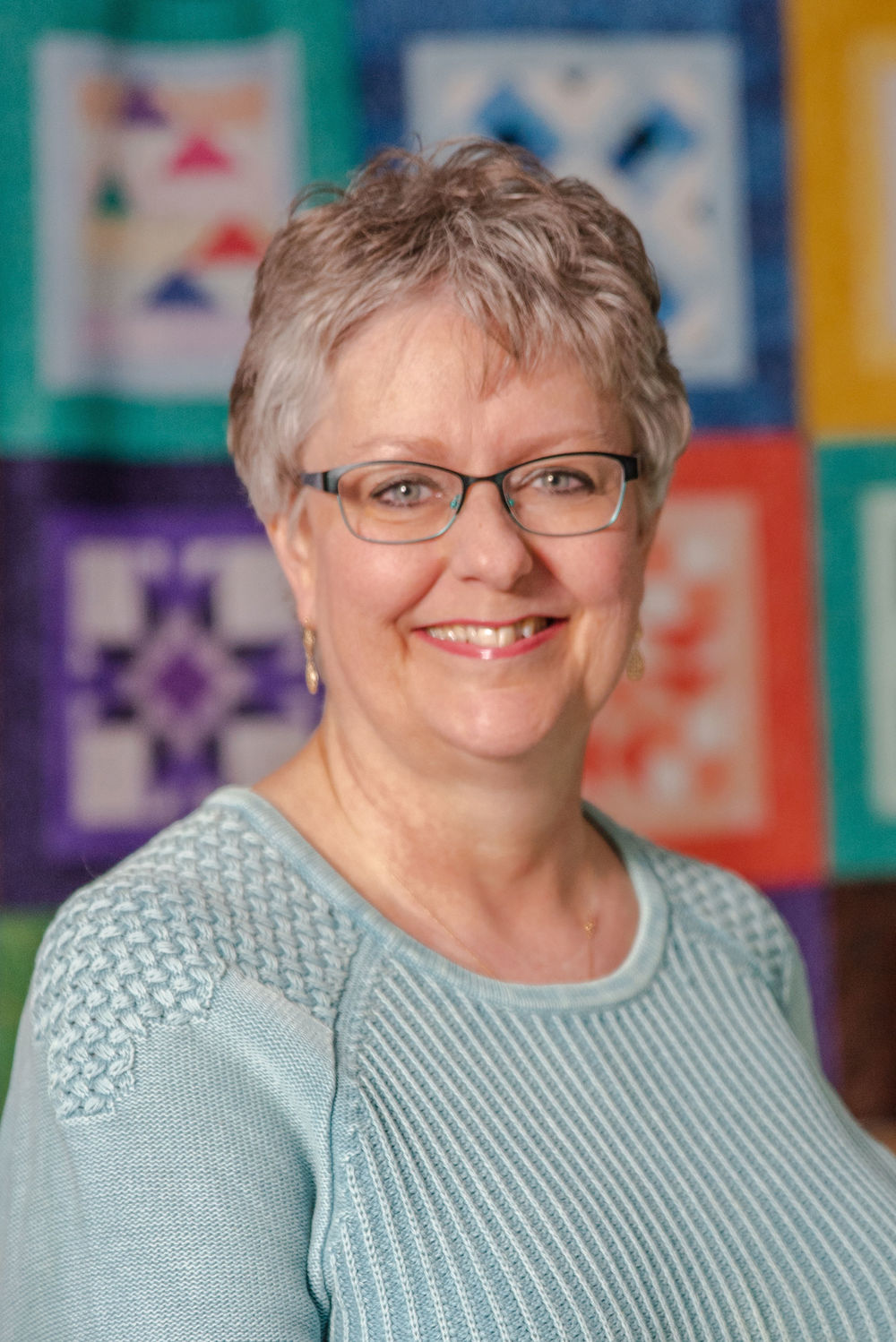 Lisa Furleigh, Your Host
Dreams do come true, and no one dreams bigger than Lisa Furleigh, who started her first quilt shop just seven years ago in a tiny building in downtown LaSalle, Illinois. QITV is now six shops strong and growing! The Manitowoc Lakeside Retreat combines Lisa's entreprenuerial spirit with her joy of seeing fellow quilters share their passion for creating with others.  We hope you enjoy your time here and look forward to seeing you soon!
Creative Spaces
Quilting Amenities
Laura Star Smart Ironing System
Quilters are always on the hunt for the perfect iron — and we've found it.  The Laura Star Smart iron system steams your seams flat and the active board helps keep your fabric in place as you iron.
Martelli Cutting Stations
We love the Martelli cutting mats so much, they're the only cutting mats we use in our shops.  Easy-to-read measurements and angle lines allow you to measure and cut in one step, while keeping your lines straight.
Arrow Gidget II Sewing Tables
The Gidget II tables provide a 40 x 20″ flat workspace and can hold up to a 40-pound machine.  The eight tables are paired with back-friendly Arrow sewing chairs for a comfortable sewing experience.
Shopping is Just an Elevator Ride Away!
Forget something? Looking for inspiration?  Quilting in the Valley's newest shop is just steps away.  The shop will be open during normal business hours, seven days a week.
Free WiFi
The retreat studio is fully wired, please be sure to ask for the password when checking in.
Free Parking
We're still working out the details for parking — please inquire when checking in.
Bedroom Comforts
Each of the 4 bedrooms is furnished with two twin beds and a shared nightstand with a charging station. Bedding and towels are provided for each guest.
Fully Equipped Kitchen
Whether your pleasure is home-cooked or takeout, you'll find the kitchen island a favorite gathering spot when it comes time to relax and refuel.  Linens, dishes, utensils, cookware and appliances are available for your use.
Laundry Facilities
A front-loading washer and dryer are available for guests' use in the apartment's utility room.
Rooftop Commons Area
Enjoy views of Lake Michigan and downtown Manitowoc from the shared rooftop commons area.  A covered pergola, seating, picnic tables and a grill are provided for your use.
Accessibility
Elevator service is provided from the main lobby to the Retreat Studio Floor and Rooftop Patio.
Conveniently Located
Whether it's restaurants and museums, shops or hiking/bike trails that you're looking for, the center is conveniently located in downtown Manitowoc.
Checkin & Checkout
Check-in is at 3 p.m. on the day of your arrival.  Guests are asked to check-out by 10 a.m. on the day of departure.  If you are arriving after 5 p.m, please contact us at least a week in advance to make arrangements.  Ready to book?  Be sure to download the Rental Agreement, complete, sign and scan and return in 14 days to ensure your booking.
We want your stay to be an enjoyable one. Before you book, please read our cancellation and retreat policy guide.  Questions? E-mail us at [email protected]
Welcome Packet
Upon arrival you will be given a welcome packet with loads of information about our shop, retreat center and the Manitowoc area.  Guests will also be required to sign a waiver of liabilty when checking in.  We're still putting these things together, but check back soon and you will be able to download them here.
914A S. 8th Street, Manitowoc, WI 54220