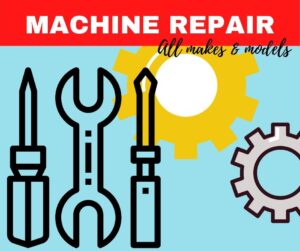 Regular maintenance is key to keeping your machine running 
Quilting in the Valley services all makes and models of sewing machines.  Our service tech, Joe, is not only an official Bernina tech, he's also a certified tech for almost all other brands.  Joe typically services machines on Monday in the LaSalle location. Machines dropped off at a satellite location will be transported to LaSalle for service.  Depending on when the machine was dropped off, it may need to wait for transport till the next week.  Machines are returned to the point of origin by the end of the week service is provided.
All in-house machine work has a 90 day warranty from the day the work was done.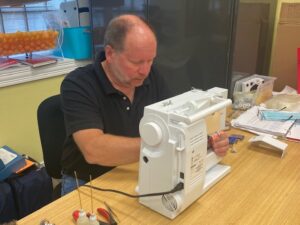 Basic charges:  $  99.99 cleaning and tuning for all basic machines.
                            $149.99 cleaning and tune up for top line machines/embroidery machines
                            $199.99 cleaning and tune up for all 8 series TOL BERNINA machines.
Joe will call ahead for approval for any machines that need additional charges/parts.  There is no charge if a machine cannot be fixed.
Do NOT bring accessories with machines.  Drop off domestic machines with universal/zig zag foot, bobbin inserted, power cord, foot pedal.  Drop off embroidery machines with embroidery foot, bobbin inserted, power cord, foot pedal if it comes with one..
Machines are completed in the order that they are dropped off.  There is no guarantee that any given machine will be completed by any given time, or in any given week.  Some machines take much longer than others, and may impact the number of machines completed in any given day.  You will be called when your machine has been returned to the store you dropped it of at.
 
QUESTIONS or to SCHEDULE AN APPOINTMENT?  GIVE US A CALL AT 815-410-5068.